Choosing a basement flooring system doesn't need to confine a homeowner when it comes to design and durability. With that said, it is great to have options when trying to transform a basement into a space designed for a specific purpose. The first step in deciding what type of flooring to put in a basement is the objective of the room. If it is meant to become a storage space for occasionally used items, then an epoxy coated floor would be the best option. Epoxy is practical and designed to be maintenance-friendly, especially when there are frequent spills and messes.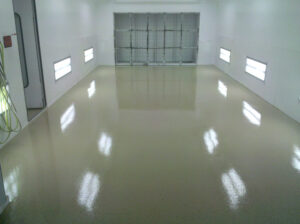 When the place is designed to be somewhat of a living space, carpet can be installed, but with the cost of having to replace it after around a decade, depending on the mildew conditions. The primary considerations when deciding on basement flooring are the moisture content of the air and the fact that mildew grows easier in carpet flooring. This is a reason why concrete flooring is a better choice when dealing with basements. Waterproofing and sealing the floor can essentially help a lot with moisture and mildew problems. This is important especially when kids frequent the basement, as mildew can cause respiratory problems when one is exposed for so long.
Garage Floor Coatings of Boston has several options for basement flooring. Our professionals can definitely help when you are trying to choose the right kind of floor system for your basement, regardless of the purpose. The installation of Garage Floor Coatings of Boston's epoxy coats and Metallic Color Pigments can create an eye-catching floor without giving up durability and function. Our flooring systems are mildew resistant, efficient, and attractive, with multiple design choices that will help make the basement floor look fantastic and functional at the same time.