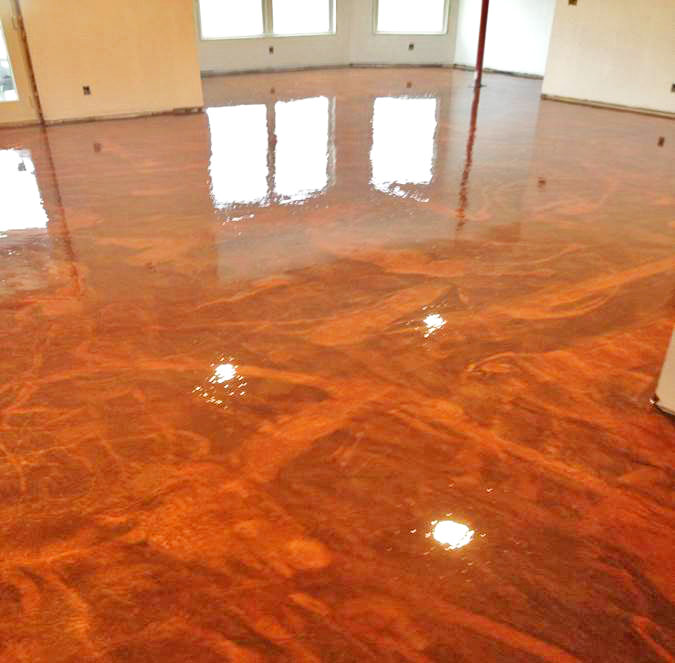 When it comes to quality flooring, there is a wide variety of options. One of the most distinctive options is metallic pigments. This type of flooring can be used for a variety of applications, but it always creates a one-of-a-kind look. If you want to give metallic pigments a try, be sure to contact Garage Floor Coatings of Boston.
Tips for Using Metallic Epoxy Coatings
If you want your new floor to have a unique appearance, metallic pigments are the way to go. These pigments are completely customizable, and they can be used to create a myriad different looks, including the look of 3D patterns and depth. Not only are metallic pigments very customizable, but the coatings are highly durable, as well, which means that they will last a long time and be very easy to clean and maintain. They are even suitable for a wide variety of environments.
When using metallic epoxy floor pigments, there are a few steps you need to follow to ensure a quality outcome. The first step in the process is to prepare the surface – it needs to be completely clean and free from stains and debris to ensure an even application. After preparing the surface, the installer needs to put down a primer or basecoat. The next step is to apply the metallic pigments in an epoxy coating. The method used to spread the pigments and the colors you choose will determine the color and pattern in the end. Finally, the installer should protect your new coating with a clear topcoat.
If you are considering using metallic epoxy coatings in your next project, be sure to make Garage Floor Coatings of Boston your first call. Not only do we offer the highest-quality metallic pigments and other garage floor coatings, but we have the skills and experience to install them as well. Visit our metallic epoxy color chart online or call today for more information – you won't be disappointed!