Because most lab owners and operators focus primarily on equipment and new technologies, other aspects get overlooked, with the floor being a prime example. Considering that laboratories must maintain cleanliness and sterility at all times, choosing the right flooring solution is critical. For creating a productive work environment, but also maintaining high industry standards, decorative concrete floors are an exceptional solution.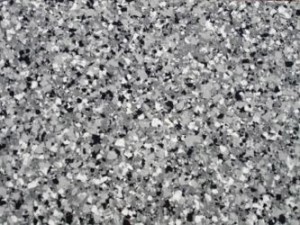 Whether used for developing new products, conducting tests, or training or educational purposes, quality assurance in a laboratory setting is essential. For one thing, decorative concrete ensures a safe work environment. Because a professional installer can create a non-slip texture on the surface of this type of flooring system, any risk of injury associated with a slip or fall diminishes significantly. As a result, there is less potential for downtime, delayed schedules, and decreased revenue.
More importantly, the right decorative concrete floor complies with strict company and government regulations. A laboratory must stay in compliance with high standards, and for that reason, most flooring systems do not work. In comparison, epoxy, polished, and acid-stained floors ensure quality research, promote a positive company image, and provide workers with a safe and pleasant environment. Also, as with epoxy, this flooring surface is comfortable to stand and walk on, thereby reducing muscle fatigue.
For optimal results, once a decorative concrete floor gets installed, the expert will apply a high-quality sealer. Although epoxy, which is the top choice for laboratories, already has a protective surface resistant to stains, chemicals, moisture, impact, and more, the sealer serves as an additional layer of protection. Not only is this particular flooring solution strong and durable, but it is also long-lasting.
Another advantage of choosing the right decorative concrete for a laboratory setting is the ease of cleaning and maintenance. With this coating, the cleaning crew only needs to sweep and damp mop. Ultimately, the floor will look great day-after-day while standing up to the harsh demands associated with laboratories.