Unlike some environments, Weston schools need a new floor that can withstand a great deal of daily use and abuse. Although there are many incredible options, you should add urethane cement flooring to your list of possibilities. In addition to unparalleled strength, you will discover that this floor has many excellent benefits.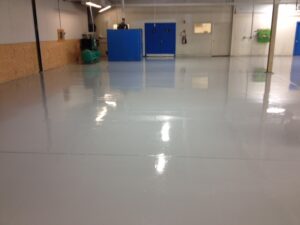 For one thing, urethane cement flooring is highly versatile. Because of that, it works well for many areas within a Weston school. As an example, you can have this flooring system installed in a gymnasium, classrooms, and even the administrative office. With so much versatility, you can enhance a few rooms or the entire school knowing that the floors will look fantastic and perform optimally.
Urethane cement flooring is also perfect for a cafeteria. Due to accidental food and beverage spills, most floors would stain or warp. However, when properly sealed, urethane handles spills with no problem. This same flooring system is the perfect choice for the school's kitchen, which also deals with spills, as well as dropped dishes, pans, and utensils that would damage another type of floor.
Urethane cement floors can accomplish more than other options, even in a demanding environment, like a Weston school. When exposed to chemicals, alkalis, and acids, this type of flooring system performs exceptionally well. Therefore, you could have this flooring solution installed in a chemistry lab at the school.
These floors are resistant to thermal and thermal shock, they can withstand steam cleaning and high temperatures, and they expand and contract along with the underlying concrete substrate. In addition, these floors adhere amazingly well to prepared concrete.
To give your Weston school personality and character, have the urethane cement floors customized with incredible colors and patterns. As a bonus, a professional installer can add an antislip additive, making the floors safer for students and faculty.